METHOD:
Alet Erasmus from Creative Cuisine Pantry in Eversdal gave us the apple tart recipe with Pink Lady® Apple Chips as garnish.
Roll the puff pastry out slightly.
Use a ramekin of about 7cm in diameter and cut out 8 discs of dough.
Prick all over with a fork. Place in the freezer for 10 minutes.
Mix the cinnamon and the sugar.
Preheat the oven to 190°C.
Brush each disc with melted butter and sprinkle with cinnamon sugar.
Peel and core the apples and slice thinly.
Arrange apple slices in a rosette on top of the pastry and brush again with melted butter.
Sprinkle with the rest of the cinnamon sugar and place 5g of cold butter in the middle of each tart.
Sprinkle each tart with flaked almonds.
Bake the tarts for 20 minutes.
Garnish with rooibos tea syrup, ice cream, mint, sugar work and Pink Lady® Apple Chips.
---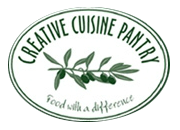 ---