METHOD:
Preparation time: 35 minutes
Cooking time: 35 minutes
Oven temperature: 220°C
Preheat the oven. Roll the puff pastry out on a clean work surface.
Cut the largest square you can get out of the dough.
Cut the remaining pastry into strips and add to the edges to make them higher.
Brush the dough with egg, prick the inside with a fork and place on a baking tray.
Put the dough in the oven and reduce the temperature to 200°C.
Bake for 20 minutes until golden and risen.
Make nine stacks of two apple slices and greens with Brie or Camembert in-between and on top.
Arrange in the pastry case and bake for a further 15 minutes.
---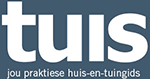 ---