METHOD:
Preheat the oven to 180 degrees C and line the base and sides of a 29cm springform tin with baking paper.
In a large bowl, crumble together the almond meal, sugars, butter, spices and salt until the mixture resembles wet sand.
Press half the crumble into the base of your tin.
Add the yoghurt, eggs, vanilla and zest to the remaining crumble and use a spatula to beat the mixture together until it's well combined.
Pour the batter into the cake tin.
Bake for 50 – 60 minutes, until lightly puffed and golden and a toothpick comes out clean when inserted in the middle of the cake.
Allow to cool completely before removing from the tin.
---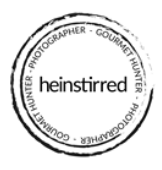 ---